Competitive surfing requires boundless energy and tunnel-vision focus. Ruthless desire and bullish self-preservation despite the cold, hard truth that, someday, pro surfing will come to end. Then what? What does an athlete do with all that leftover potential energy? Well, if you've been blessed with one of the most inimitably attractive styles on the planet, you really don't have to do much of anything. Just do you. And surf. And rock this logo. Maybe the occasional name-drop on social media… Such is life for the well-sponsored, well-followed freesurfer — which is very much an option for Michael February.
After achieving, then resigning, his lifelong dream of qualifying for the Championship Tour, the South African has accomplished something very few surfers are ever able to even get close to in their careers: he's transcended competitive surfing and even professional freesurfing to emerge as a sort of cult hero of style, like an Ando or a Rastovich or a Donavon in his prime: embracing alternative equipment, drawing elegant lines on beautiful waves, and just being generally groovy. Minimum effort for maximum popularity. Cool as the other side of the pillow and smooth as a Gerry Lopez soul-arch. Lazy, perhaps. But effective.
Michael February, however, is not lazy. Quite the opposite, in fact. Before he even left the tour he'd already begun applying his name, face, talent and energy to a less selfish, more enlightened path — one marked by philanthropy and inclusion. Sensory input and social output. Music and film. M-Feb's got so many cool things going on, we don't know where the giving stops and the taking begins. So, Surfline dispatched his longtime friend, intrepid South African photojournalist Alan Van Gysen, to learn what the South African style master has planned for 2021 and beyond.
The first episode of "Sonic Souvenirs," Mikey's new video series, will premiere globally on April 13th. 
Surfline: You're widely regarded as one of the most stylish surfers of your generation. Are you comfortable with that role/reputation?
Mikey February: I definitely don't regard myself as that. Style is such a subjective thing. Everyone has their different flavor for what they like, everyone's got their own rhythm, and no one really decides how they surf: you grow up a certain way, your body's a certain way… I'm just stoked to be able to contribute to that side of the surfing world. I guess it goes back to transitioning from contest surfing to freesurfing.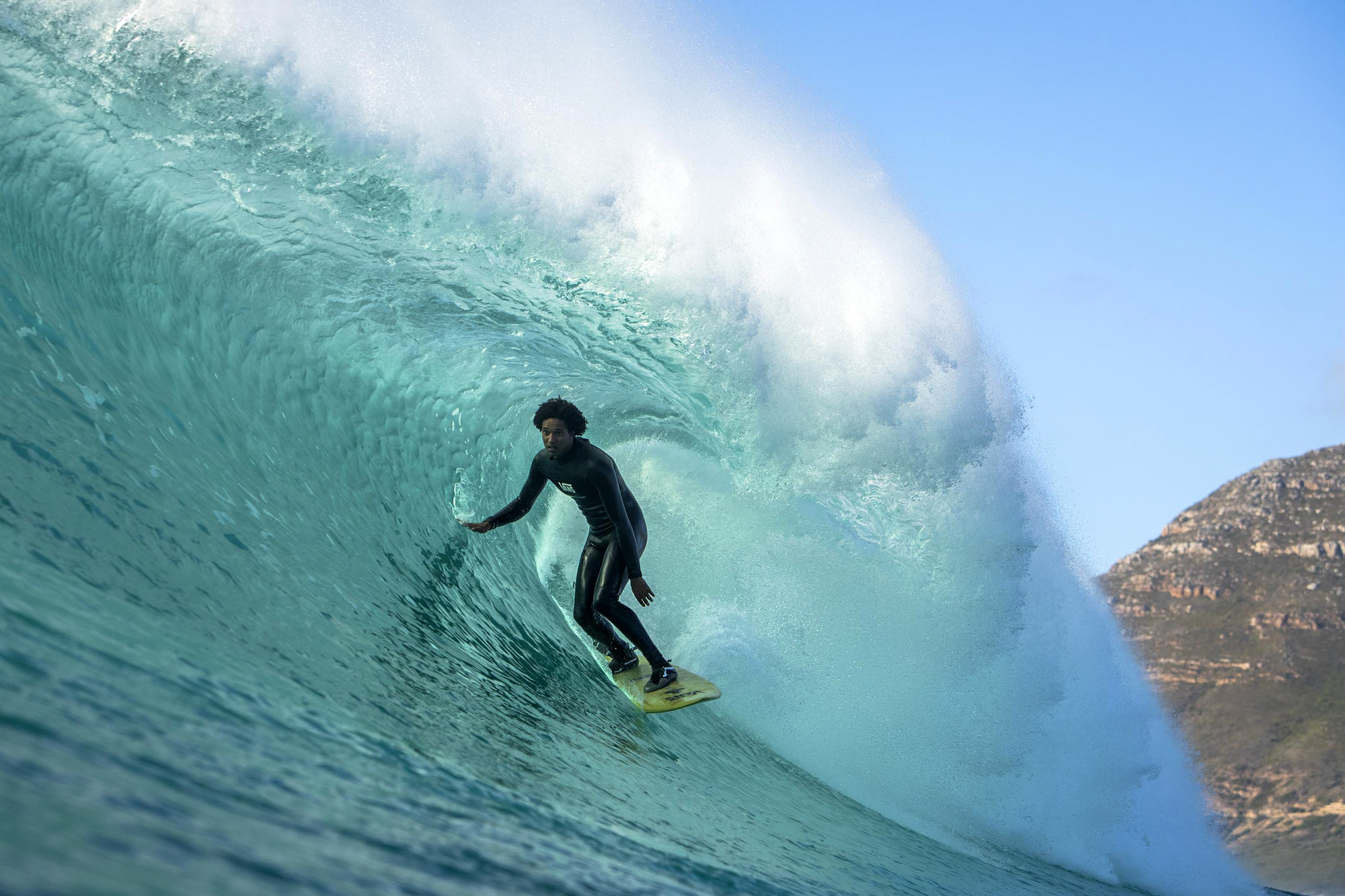 It kinda makes us wonder why you ever bothered to compete in the first place.
Growing up in South Africa, the only way to make a living out of surfing was to be a competitive surfer. I didn't really have any other option, so naturally I competed for the next 16 years. But you want to make sure that you can do it for the rest of your life, so finally, after years of competition and through that year on tour, I realized that freesurfing was my real passion. It gave me that freedom of going to places and really exploring the creative side of things. But a lot of freesurfers stop competing when they're really young, so they don't even know what the other side of surfing is like. The Tour gives you so much more confidence, you really start to feel comfortable with your surfing. Reaching that main goal of being on the World Tour worked out for me, but then… I dunno. Eventually, you kind of feel like you've done that and you're ready to move on.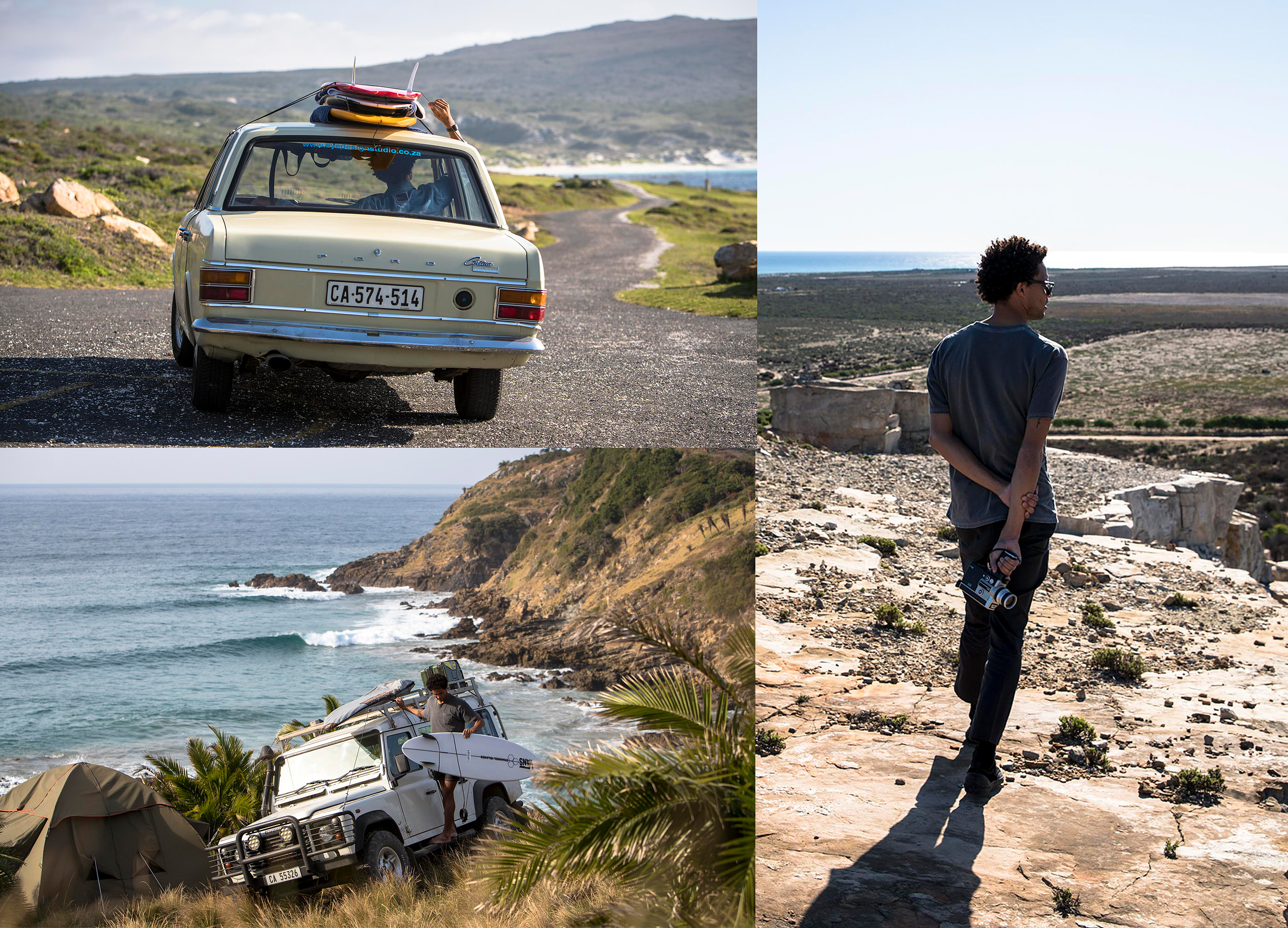 Fair enough. Speaking of moving on, let's talk about the new Vans series, "Sonic Souvenirs," billed as "portraits exploring the interconnectedness of art, sound and surfing." Had you worked with Kai Neville before?
Yeah, when I joined Vans' global team a few years ago, I did a trip with Kai and Steph Gilmore for a Corona shoot in Fiji. That was a more corporate-driven project that was focused on advertising, so I guess there wasn't as much creative freedom, but it was amazing to spend time with Kai and see the way he approaches filming and directing. I've looked up to Kai for so many years and it was a complete dream to actually work with him — I didn't even think that was a possibility! Kai Neville just adds so much value and legitimacy to the project, really. It was perfect timing, too, because soon after that I did the Corona Highline at J-Bay, we worked on "Road to the Highline," and then it all fell into place. We started moving forward, he got on board, and then a year later we started shooting. The plan was for him to be here in South Africa, and we actually had plans to go to other places like India and the Philippines. But due to COVID that obviously didn't happen. He couldn't come here because of the restrictions and had to direct from afar.
What was your impression of his remote-directing methods, seeing as it was filmed during lockdown?
It was a bit intimidating. He'd been so personally invested in planning the project, and we obviously wanted to have his eyes there. Kai's style of shooting is very much about being in the place, exploring and observing and adapting as he's filming. So, he would brief us beforehand on what he was kind of looking for, a few references here and there, but it was tricky with all the different eyes. We'd come back from filming what he wanted us to get, then he'd give us some feedback, and over the course of the trips we all got more fine-tuned, figured out each other's different perspective, and we were able to communicate that better. By the end of the trip, everyone had a good understanding of what everyone was looking for, and especially what I was looking for. But you can't really change anything because everything that happens on the trip is the way we experienced it, so that's exactly what comes through. It was a unique, fun way to approach things, everyone got along, and I felt like it all worked out really well. But that's because we made it work.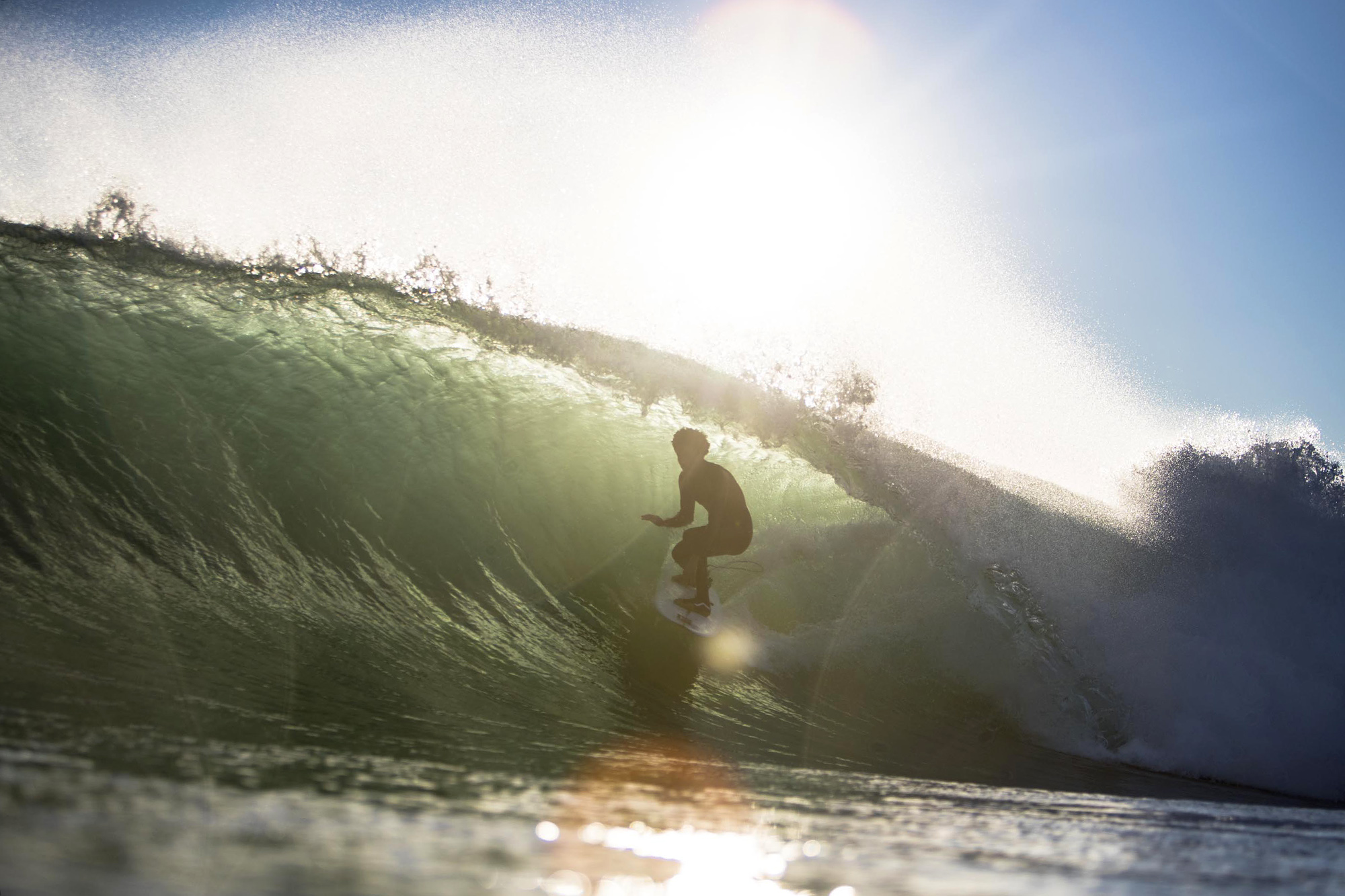 You traveled up and down the East and West coasts of South Africa for the series, beginning with your childhood home in Cape Town. How did that influence the collective vision?
The whole goal was to try and be as inclusive as possible. So wherever we went, even if we didn't score good waves, it was mostly about capturing the experience that you get when you go on a trip: the food, the music, the art, the culture, and especially the people. But again, due to COVID, we couldn't get any other surfers over here to film, and we couldn't go to other countries like we'd planned, so we had to start out in South Africa. But that was kind of a blessing in disguise, because what better place to start than your home country?
You said in the press release that you were "trying to capture the pure sound and vision from what you experienced on the trips… Music, culture, people, surfboards, and waves — it is the sum of all these things that make a trip unique and special." Any trips that were more special than others?
What was really unique about filming for this project was it provided that element of going somewhere for the first time, even though it's in my own country. Like, I'd never been to the Transkei before, that was really eye-opening. There were no other surfers there and it's just a beautiful place to experience. I was completely amazed by the place and the way the people live, because it's so far removed from the rest of South Africa. And having all the ideas of the film in mind, even though we were going to places like Jeffreys Bay and Cape Town, there was this different mindset of trying to put yourself in someone's shoes that hasn't experienced it before, and looking at every aspect to make it inclusive.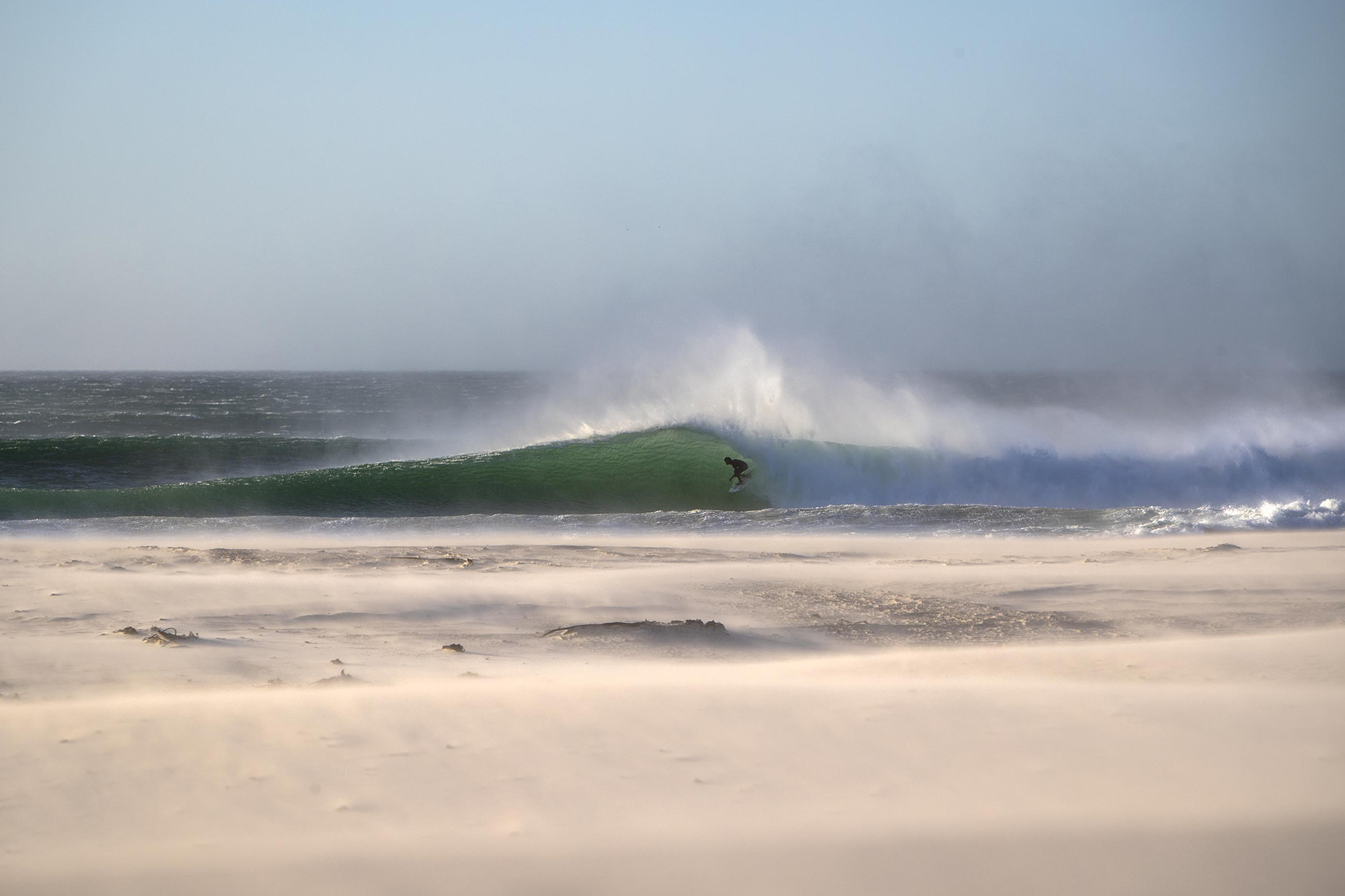 The first episode is set to original music by South African musician Madala Kunene, and we can only imagine who you have pegged for subsequent episodes. How has music shaped your perspective and approach to life and surfing?
Music is such a big part of life. It shapes so many moments and ideas and feelings and emotions. You draw so much inspiration. And there's a big connection with surfing, too, which is so unpredictable and there's a lot of rhythm and movement involved. It's the same with music. I think having a relationship with music helps with surfing. I feel like if you can be in tune with the local music that you hear when you're in a certain location, then it helps you relate to the ocean better, if that makes sense. So, using music from the places that we were surfing felt so appropriate for the film, and it just added layers and layers of meaning. And from my end, I've never had the opportunity to work with any local artists on a project before, so that was really special.
You have been a key force in Vans' partnership with Waves for Change to inspire at-risk youth in South Africa through surfing, which eventually led to you and your wife's own nonprofit, JUJU, dedicated to highlighting and supporting emerging surf sites in Africa. Can you elaborate on that a bit?
I've been so fortunate to be able to surf for a living. I get to do this every single day, and through organizations like Waves For Change my wife and I have seen how much power the ocean has to change people's lives, especially the kids here in Africa. Tackling obstacles in the ocean helps them cope with everyday life, and it's like a safe space, too. It's such a small thing to give someone the opportunity to surf in their own natural resource. And Africa is such a wave-rich continent, with so many amazing little communities with amazing waves, why not try to support that and grow that so more people can be positively affected by it? And with all the benefits that I have — surfing every day and working with amazing brands like Vans — my main goal is to use those relationships and partnerships to encourage everyone to help make a difference in people's lives, not just by introducing a sport but for their mental wellness, as well.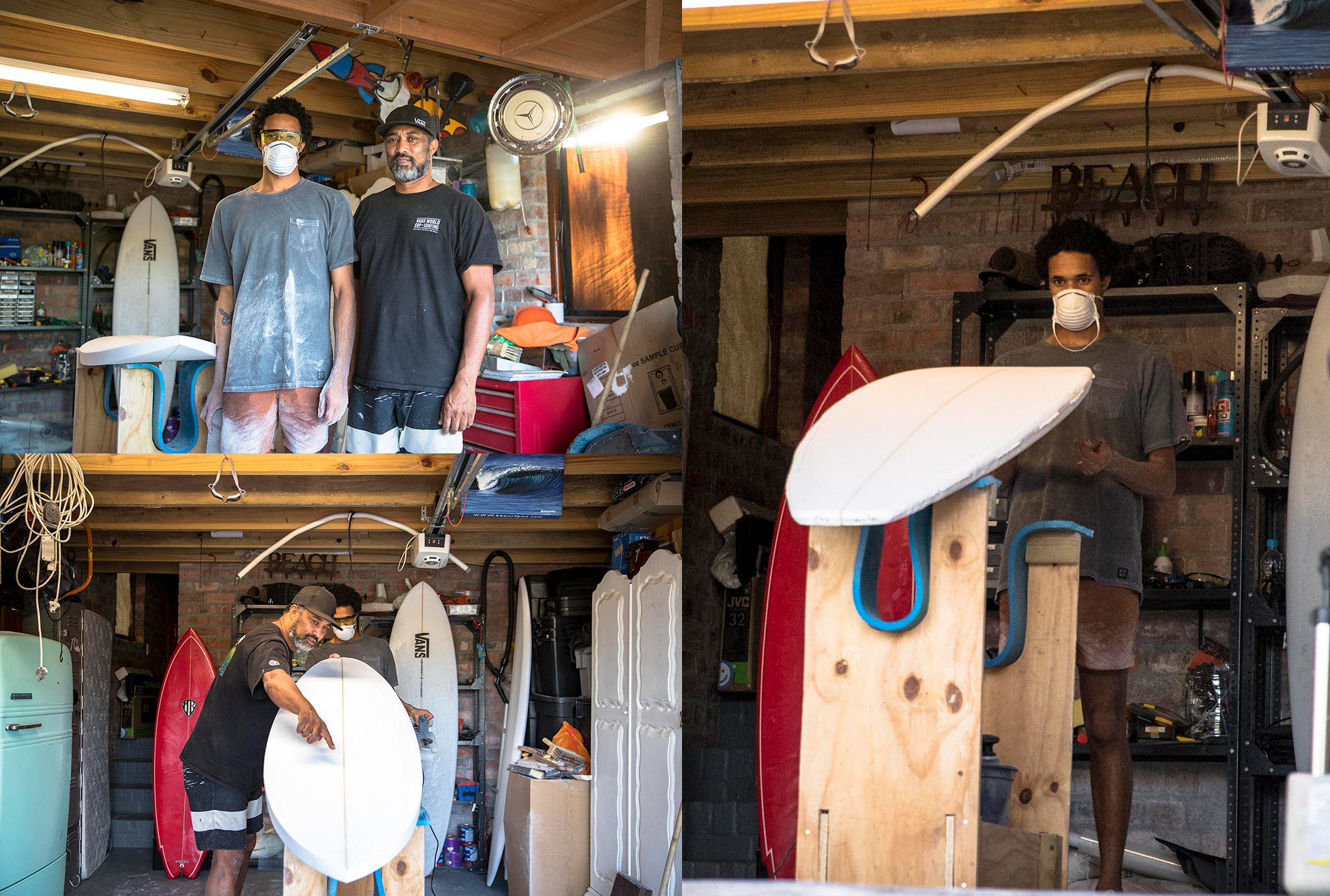 Anything else you care to say — about "Sonic Souvenirs," JUJU, Africa, or otherwise?
Just a huge thanks to Vans for the opportunity. You know, when COVID hit, all the big things that everyone looks forward to in surfing just stopped. The U.S. Open got canceled. The Vans Triple Crown events got canceled. A lot of people's salaries got cut and budgets were very tight for a lot of the brands in the surfing industry, so we weren't expecting at all to be able to start filming for "Sonic Souvenirs." But Vans let us go ahead with it, while obviously staying safe and doing it from home in South Africa. That was special. In a year where I didn't think much was going to happen, I got to work on one of the most exciting projects I've ever been a part of.