After a hiatus thanks to the pandemic, the Cape Fear psycho-slab event returns to Tasmania's Shipstern Bluff this year.
The waiting period for Red Bull's one-day, heavy water event opens on March 15 and runs until August 15.
Also returning to Shipstern for the event this year is Mark Mathews, who broke his foot during the last Cape Fear event back in 2019. That was his return to competition after a horrific leg injury that threatened to stop him surfing ever again. Almost two years later, "Chalk" is back, fit, and ready to compete at Shipstern, a wave he's surfed now for 20 years.
Mathews co-founded the Cape Fear event with Ryan Hipwood back in 2014. The concept was a one-day, made-for-broadcast, slab-surf smackdown. That year it was held at Cape Solander in Sydney, which was rebranded Cape Fear for the event.
The first running was pretty tame, but the following event in 2016 stepped out of bounds completely. Sydney was hit by the "Black Nor' Easter" swell, Solander was 12 foot plus, and it produced the most psychotic and dangerous surfing contest ever held.
Mathews was out with a shoulder injury that day, but worked as Cape Fear contest director, a job that he wants nothing to do with anymore. "After that year, when Jughead (Justin Allport) got hurt, I'm like, 'I'm never doing this again.' I can't make a decision like that on behalf of others. I just didn't want that responsibility. It can't get more dangerous than that day. I couldn't believe what I was seeing."
While he doesn't have a formal role with the 2021 event, Mark works between the surfers and Red Bull to make sure the surfers are looked after – the invite list, contest format, safety protocols, prizemoney and the forecast. "I'm just a sounding board for those guys. As long as it's nothing to do with sending people out when it's big." The contest director for this year's event will be Matt Wilson, who last filled that role during the WSL's Fiji tour event in 2012, which famously faced a giant 15-to-20 foot day at Cloudbreak.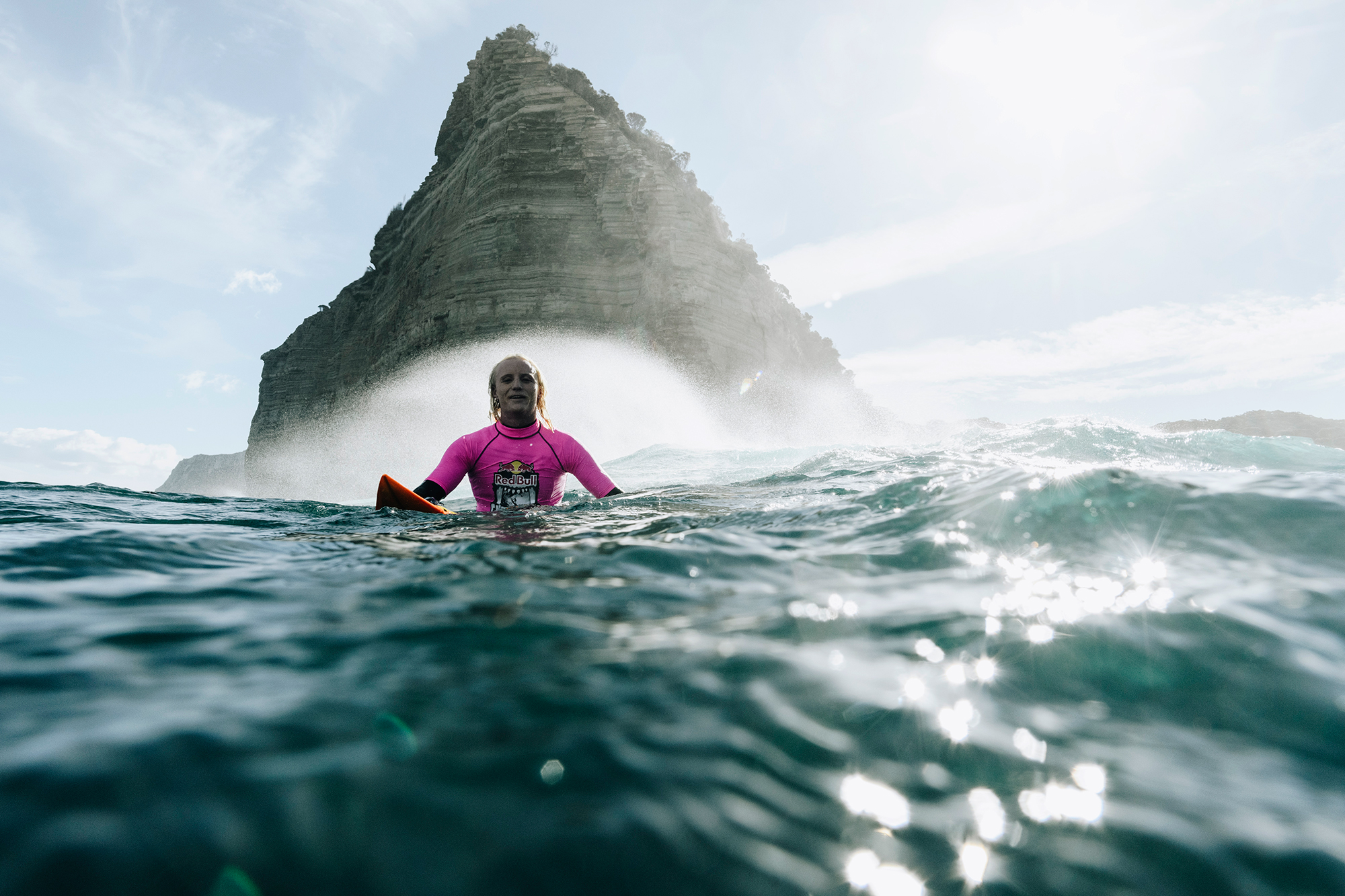 The Cape Fear event moved from Sydney to Shipstern Bluff in 2019. "I think Shippies is the perfect wave for it," offers Marky. "It's one of the most dramatic waves on the planet and for the size and how big and crazy-looking it is, it's relatively safe. If you got anything near that size at Ours you just couldn't do it. I think it's the best location in the world for an event like this, it's just so raw and crazy."
When asked what kind of day he wants for this year's event, Marky replies, "It's got to be 15-foot-plus this time. The last time we ran at Shippies it was a bit disappointing. It did look like it was going to be a fair bit bigger on the forecast than what it ended up being. At least it allowed the production team to figure it all out and get the broadcast seamless and ready for this year."
For this year's event with travel restricted there'll be no international surfers making the trip to Australia. Half the field of 24 will be Tasmanian – the guys who've mastered Shippies over the past 15 years – while the other half will be mainlanders. The spots opened up by the international no-shows allowed organisers to invite some wildcards. Along with the usual heavy water specialists, in the field this year are Mick Fanning, Joel Parkinson and Kieren Perrow.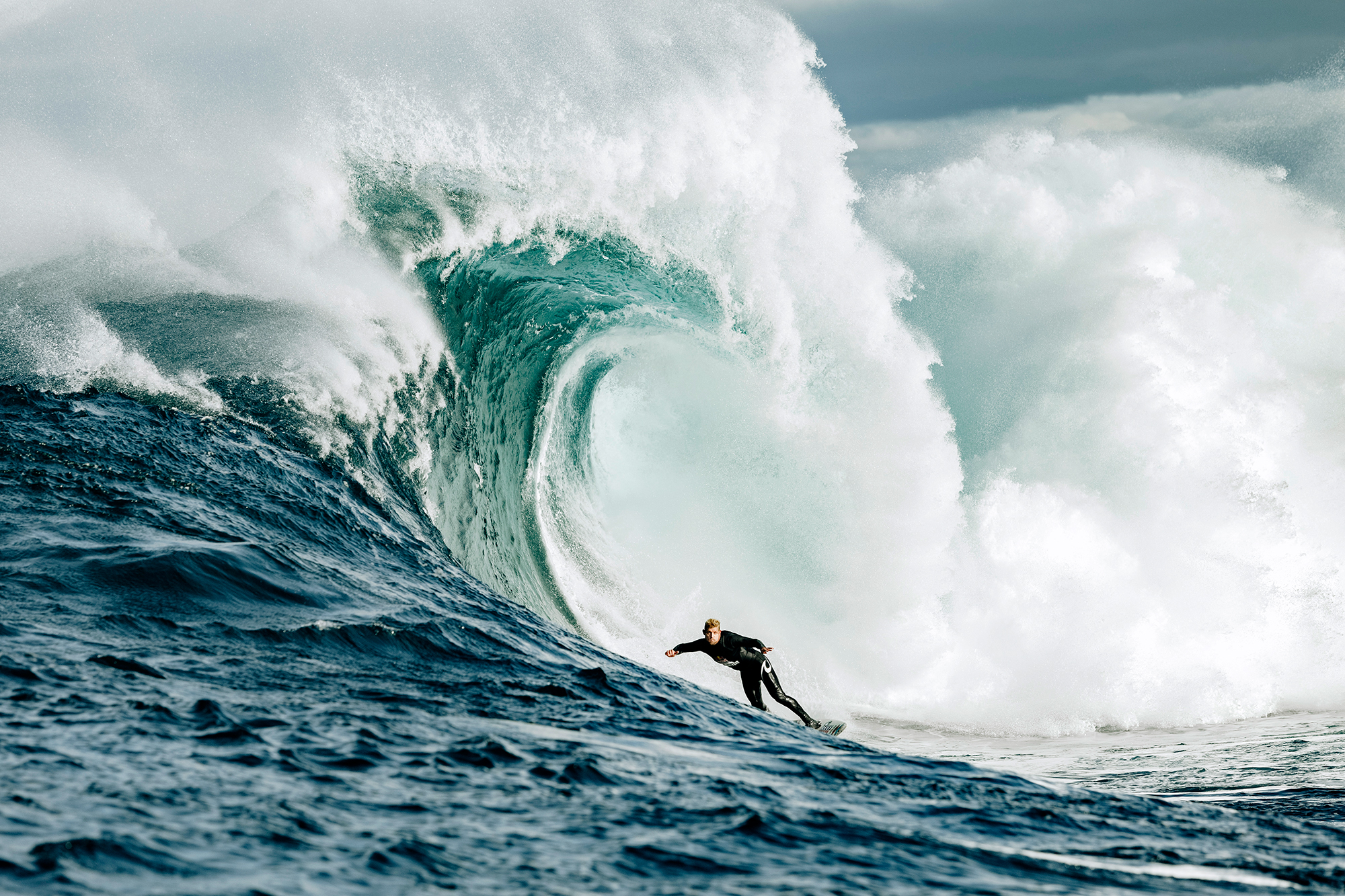 KP was Mathews' call. The pair were amongst the first mainlanders to surf Shipstern Bluff on a trip back in 2001, when the wave was still largely mythical. "I told them KP has to be there. KP put on the best paddle performance still to this day, the first time he ever surfed it. It was psycho. If you look back at the photos, they were some of the biggest waves ever paddled into there, and that's with no flotation, no jet skis, no rescue… and no idea. We just rocked up and jumped off the rocks. We didn't even know we were at Shippies."
Twenty years later and Shipstern is set to be live broadcast to the world.
——
Surfline's head forecaster Kevin Wallis gives us a look at the best possible conditions for this event:
"The ideal surf size for the event to run at Shipstern is right on the edge of tow conditions — roughly 2-3x overhead. For that to happen we're looking for a swell in the 2.5-3 metre range in the mid periods. If swell period is too short, like under 12 seconds, the wave won't properly stand up. If the swell period is too long, like over 16 seconds, the step tends to become unmanageable. 
"So to achieve that desired swell period — at decent size — from a favourable southwest direction, we'll generally look for moderate to strong storms around 1000-1500 miles from Tasmania. Far enough away that they typically won't produce onshore wind and poor weather, but close enough that swell decay will be at least somewhat limited. 
"The final piece to the puzzle is local wind and that can often be a tough piece to fit during the winter months. The Southern Ocean is abuzz with storm activity just about year-round, although it's especially strong in the peak swell season — autumn and winter. Onshore SW to W wind may pound Shipsterns for weeks at a time from later April through August. The desired, light to moderate northerly wind most frequently happens as high pressure slides over and eventually past Tasmania. The high not only sets up favourable wind but also can provide at least a short break in the weather."